30th March 2018, New Delhi: Human Welfare Foundation handed over 13 houses and 5 handpumps to beneficiaries in Sulitala Village of Murshidabad Dist, West Bengal . This village has been selected under "Gramin Dosti Model village project" of Vision 2026 with the sponsorship of Human Care Foundation, Panoor, Kerala.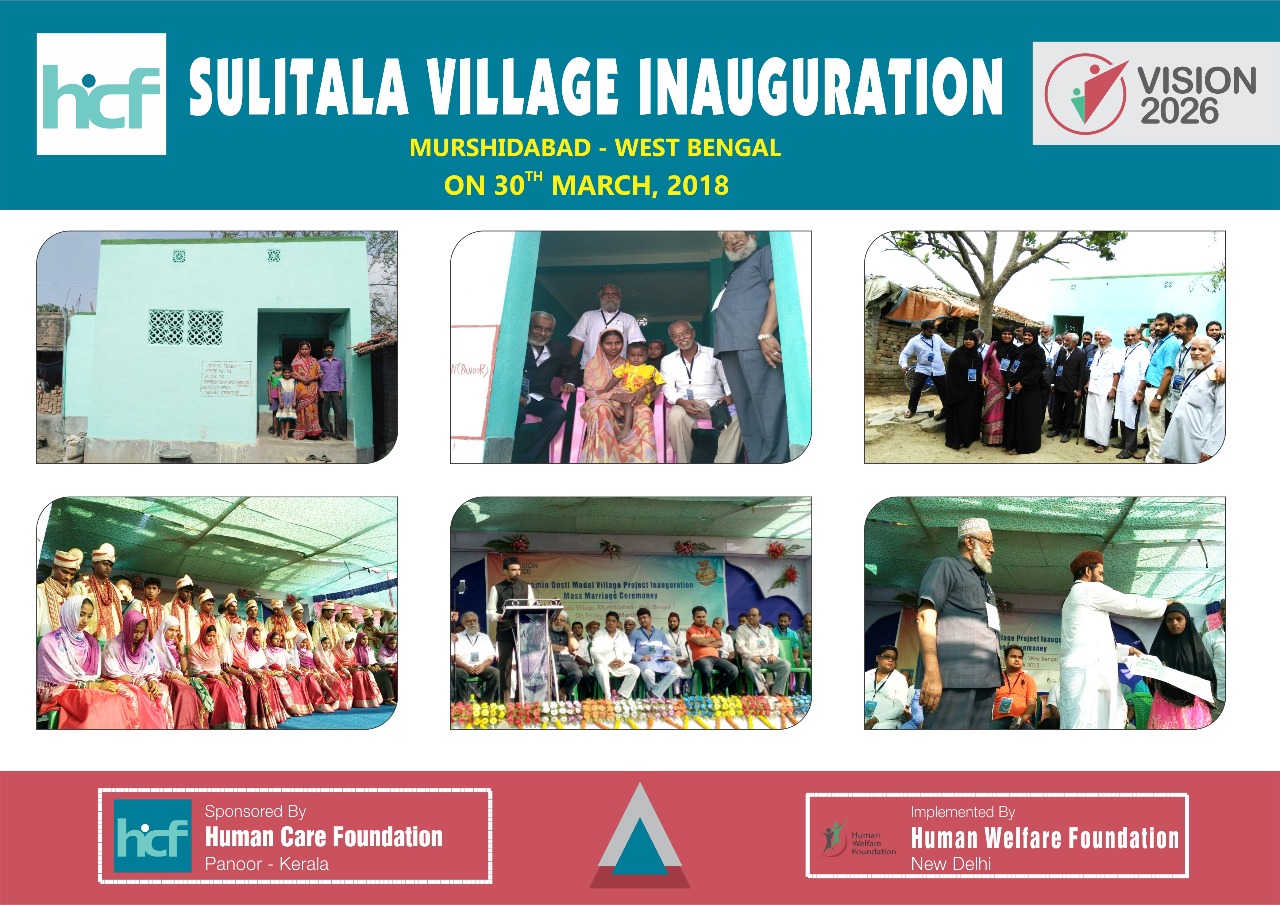 Handing over program held on 30th March 2018 at the village in the presence of HWF Vice Charman Mammunni Moulavi and a team of 19 person including ladies from  Panoor under the leadership of Baliyil Mahmood Haji (Chairman Human Care Foundation, Panoor, Kerala) PP Sulaiman Haji (Vice Chairman), R Abdullah Haji (Vice Chairman), CP Aboobacker (Secretary), Sadarudheen Vashakkad, K V Ismayil.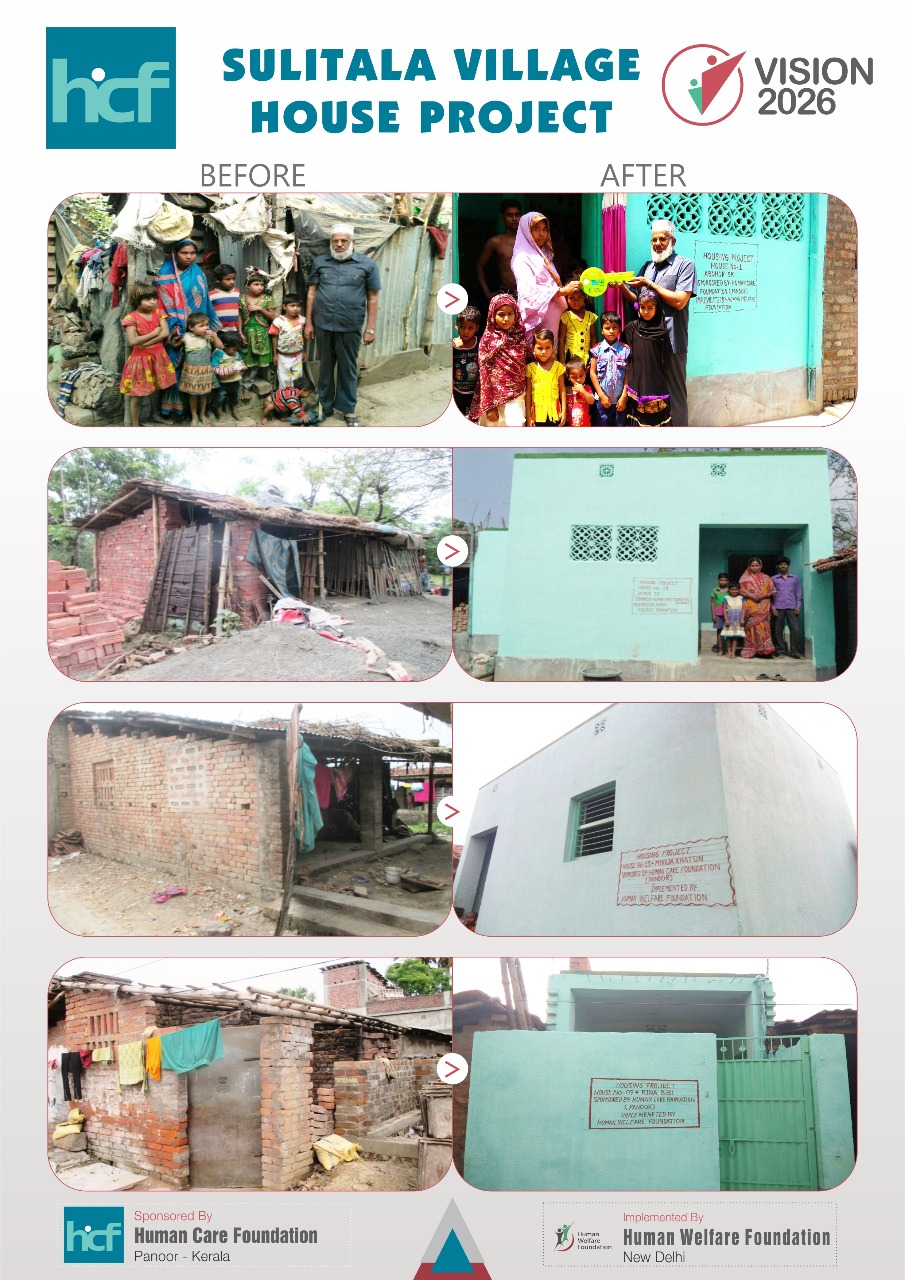 In this occasion a mass marriage program was organized in the village where 16 couples got married. Dress, Kitchen Utensils, Sewing Machine and Rs.10000/- were gifted to each couple. Scholarship distribution of 9 orphans of the village adopted under the orphan sponsorship program and inauguration of the first floor of Community Centre also held in this occasion.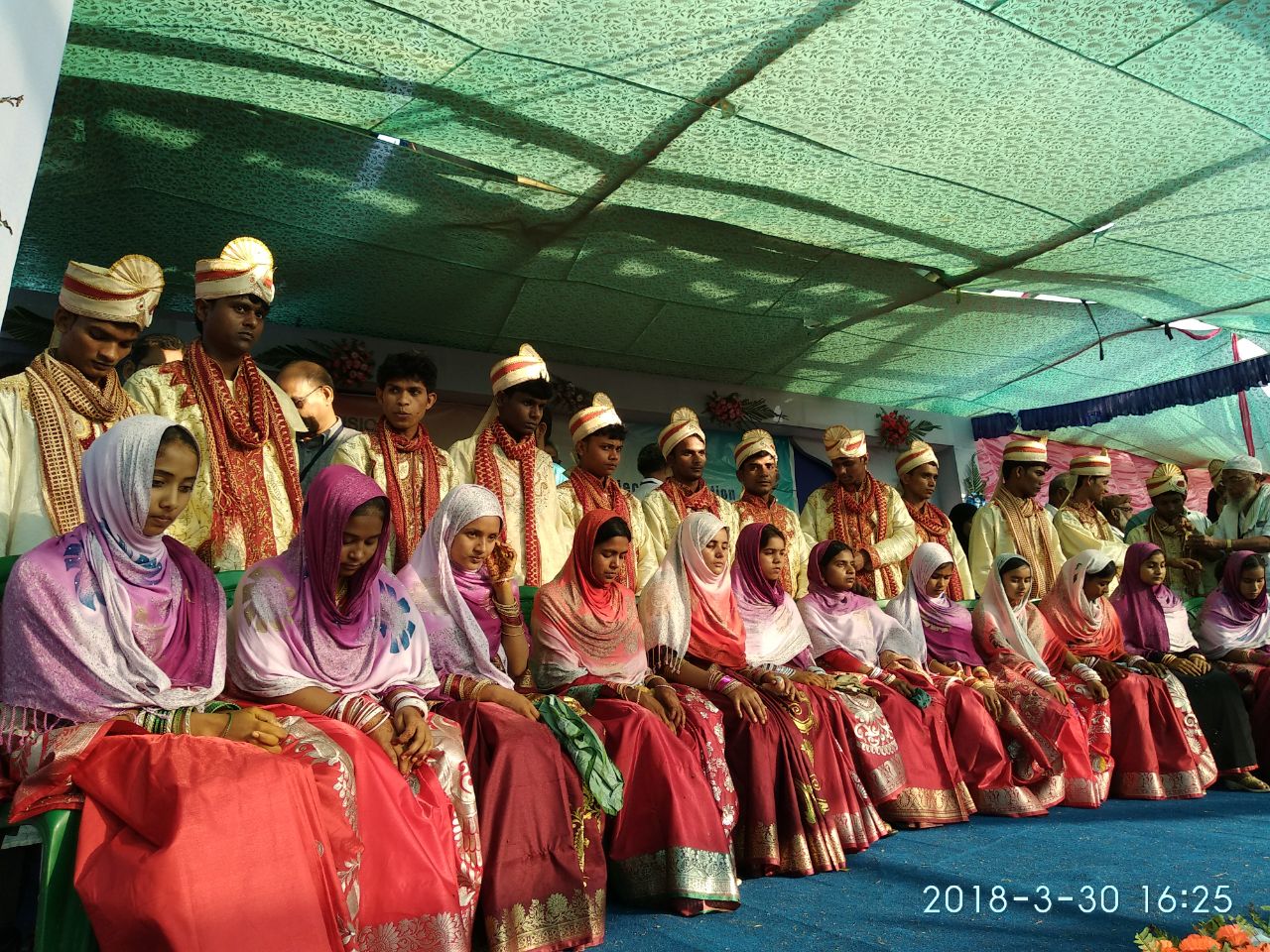 Education to all children, pure drinking water and hygienic sanitation facility for healthy living condition of all villagers, house for houseless are the focus of the program.