Kolkata: Even after the enactment of RTE act in India in 2010, quality and equitable elementary education is the dream of many in West Bengal. Initiatives to reduce the dropout rate among the primary level students are still in the pipeline. Concept of inclusive education is getting prominence nowadays because, efforts towards the vertical mobility is not achieving its success as intended;  Prof. (Dr.) Dilip Kumar Sinha, Ex-VC, Vishwa Bharti University was talking in the State level Right To Education (RTE) workshop organized by Human Welfare Foundation, a New Delhi based national level NGO at The Sonnet Hotel, Kolkata.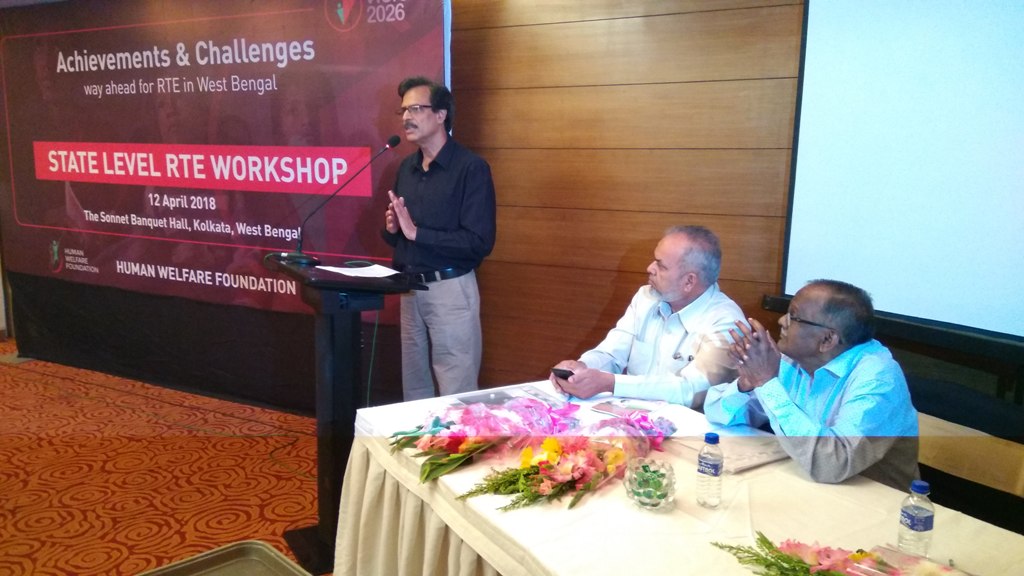 Mr. Dibya Gopal Ghatak, Dy. Director, School Education, Govt. of West Bengal opined that identification of gray areas in the implementation of RTE act is essential for achieving universal standard for quality in education. Both of them were chief guests in the programme.
Prof. Ashokendu Sen Gupta and Mr. Mechbaher Sk  were talked about different topics like Status of Quality Education in West Bengal, Status of Govt. & Private School in light of RTE, Implementation of RTE – in W.B An status Report and Status of SMC's in West Bengal as per RTE rule in different sessions.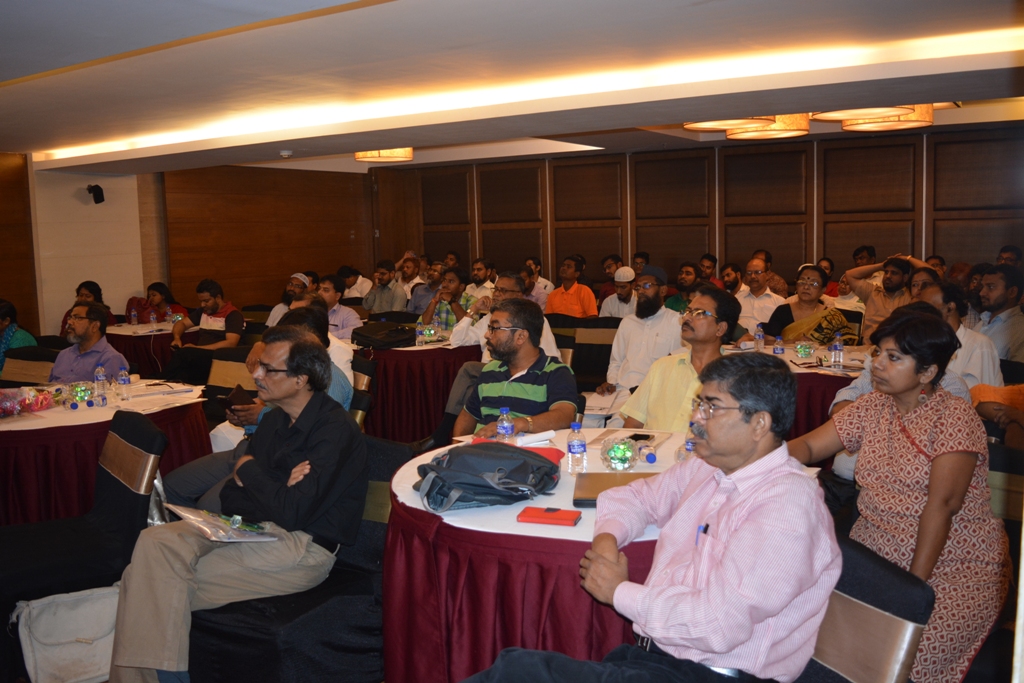 Md. Salimullah Khan Sr. Manager, HWF inaugurated the workshop, Mr. Mujtaba Farooq, Trustee HWF chaired the inaugural session and Masud Alam, HWF West Bengal coordinator concluded the workshop with vote of thanks. Representatives from 50 different NGOs have participated in the workshop.