Society for Bright Future (SBF) has organized 5 days National Advanced Training Workshop on Disaster Management and Adventure Techniques from 19th to 23rd Mar, 2018 in Nagpur, Maharashtra. In this workshop, 50 participants from 11 states i.e. Assam (N), Assam (S), Bihar, Chhattisgarh, Delhi, Gujarat, M.P, Rajasthan, U.P (E), U.P (W) and West Bengal participated in this workshop.
The workshop was held in "IDEAS (Individual Development through Exposure to Adventure Sports)" in Ghorpad, Nagpur run by Mr. Udham Singh Yadav (Director, IDEAS) in which they give training to the volunteers on all related modules of disaster management and adventure techniques i.e. first aid, fire fighting, rescue operation, flood rescue, rock climbing etc. The objective behind organizing this kind of workshop was to train the volunteers on a certain level where they can call themselves as trainers and can train others also in future so that they can work in disasters.
Many guests and resource persons were present during 5 days of workshop and gave lectures on different topics related to disaster management i.e. Psychotherapy for disaster affected people by Prof. Raja Akash (Psychologist), Technique of leadership development by Prof. Khwaja Izhar, Media writing by Mr. Faheem Khan (Journalist, Lokmat Daily), Social media activism by Dr. Sibgatullah Khan, Importance of humanitarian services by Dr. Anwaar Siddiqui, Mass crematorium (Muslim/Hindu) by Mufti Nurullah Qasmi and Pandit Shive Kumar Arya.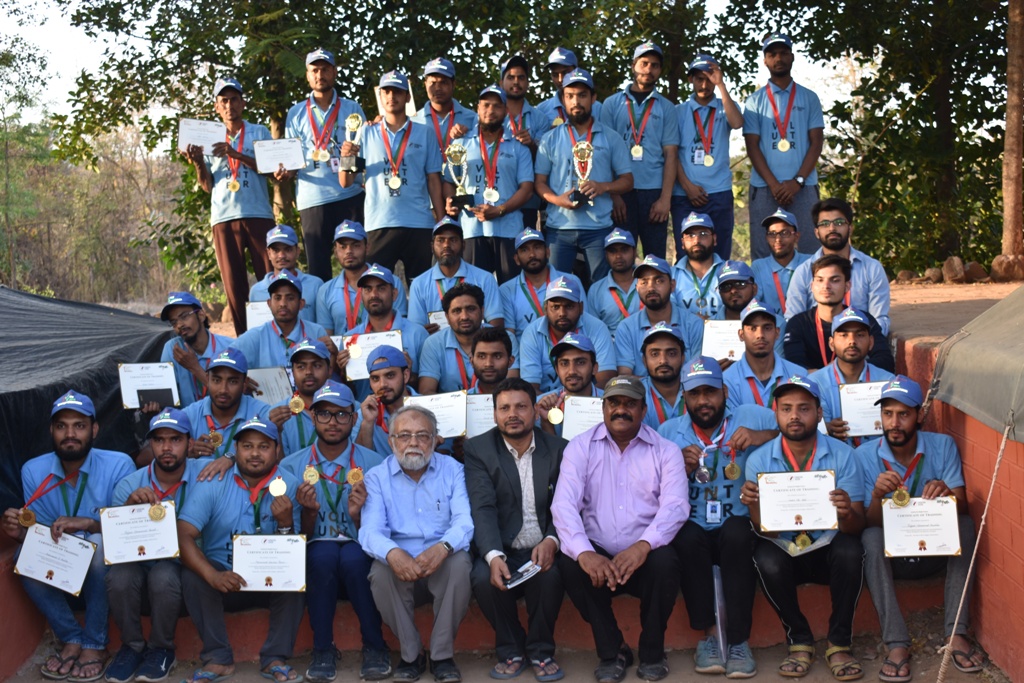 On the last day, Mr. Rafeek Ahmed (Secretary, SBF) was present during the closing ceremony and gave the concluding remarks on the workshop. Volunteers from each state gave their feedback on the workshop and SBF also awarded the volunteers with medals and trophies for their excellent performance throughout the workshop.