Human Welfare Foundation in collaboration with American Federation of Muslims of Indian origin (AFMI) Canada and Global Welfare Foundation honoured academicians, journalists and outstanding talented students with Academic Excellence Awards in Al Falah Model School, Mewat on December 27.
The awards aim to recognize and honour the achievements of young talented students and those who have contributed immensely in building the educational empowerment of Mewat region.
Mewat in Haryana is the most backward district of the country as per the latest Niti Aayog's ranking of 101 aspirational (backward) districts of India 2018.
Dr. A.R Nakadar, well-known cardiologist and trustee of American Federation of Muslims of Indian origin (AFMI) Canada, Shafi Madni, trustee of Human Welfare Foundation (HWF), Siraj Thakore, president of AFMI, Ayub Ali Khan, AFMI Canada, Dr. Aslam Abdullah, AFMI Los Angeles, Dr. Khutbuddin, AFMI USA, Braham Singh, DSP of Firojpur Jhirka, Sanjay Kumar, inspector of police, Dr. Muhammed Farooqui, senior medical officer of district general hospital, Adv. Ramzan Chaudari, educationalist in Mewat, Adv. Salamuddin, president of Mewat Vikas Sbha, Sidddique Ahmed Meo, a renowned historian in Mewat, Idris Qureshi, president of Qureshi Community Mewat and other persons who actively engaging in the community and  educational empowerment of Mewat regions were the chief guests of the Award distribution program. Rafeeq Ahmad, Secretary of HWF presided over the function.
All the guests focused on the relevance of the educational empowerment of Mewat region in their speeches. The speakers appreciated Human Welfare Foundation's immense contributions in the sector education and community development in Mewat.  
Awards:
Students who secured admissions in AIMS, IIM and cleared CAT
The students who secured the admissions in Indian Institute of Management (IIM) and All India Institute of Medical Science (AIMS), successfully cleared entrance examinations of MBBS and got admissions in government medical colleges were honoured with awards for academic excellence.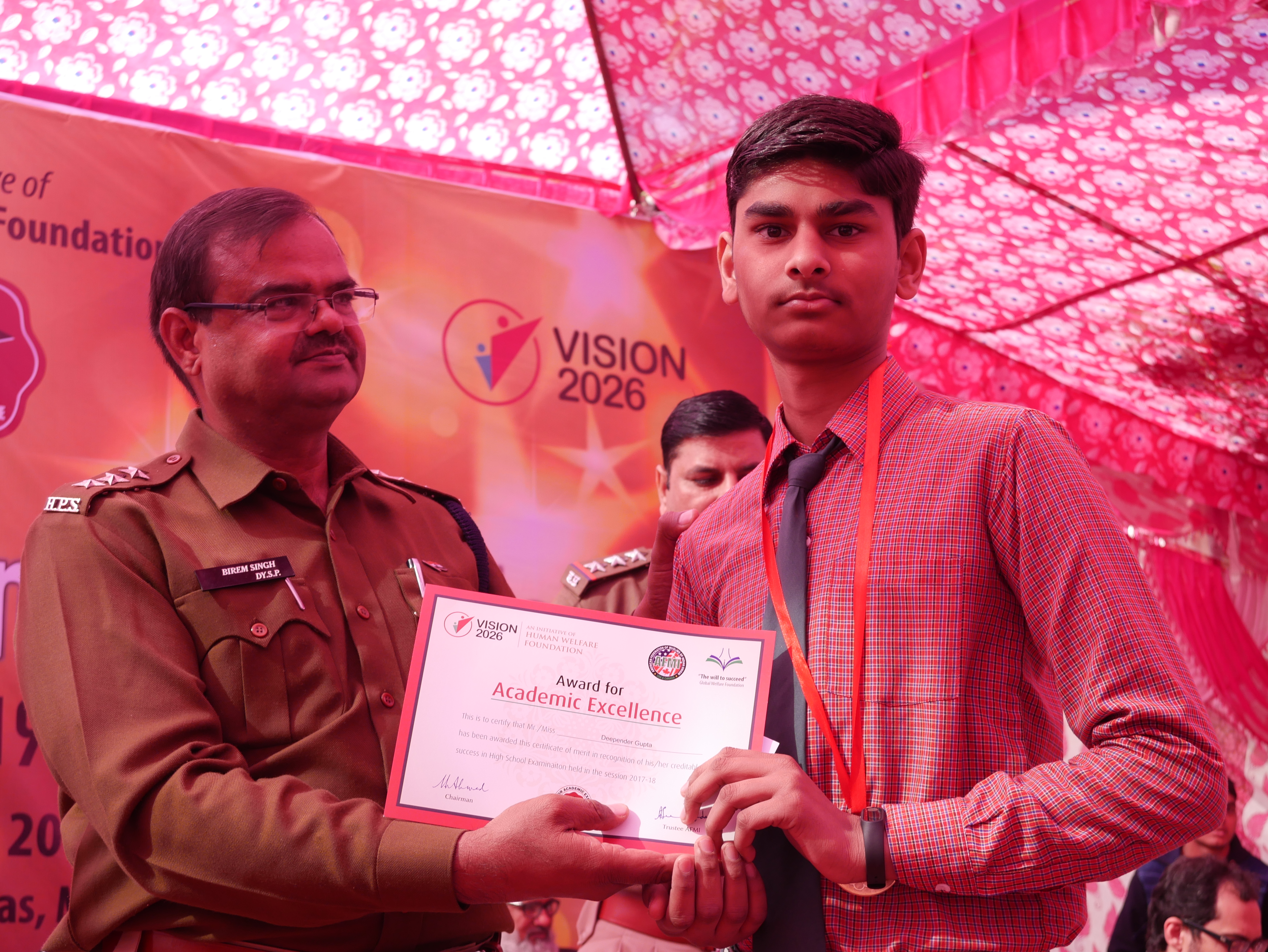 Meritorious students
98 meritorious students who scored 85% and above marks in their academic examinations were also received the awards including cash prize, medals and certificates.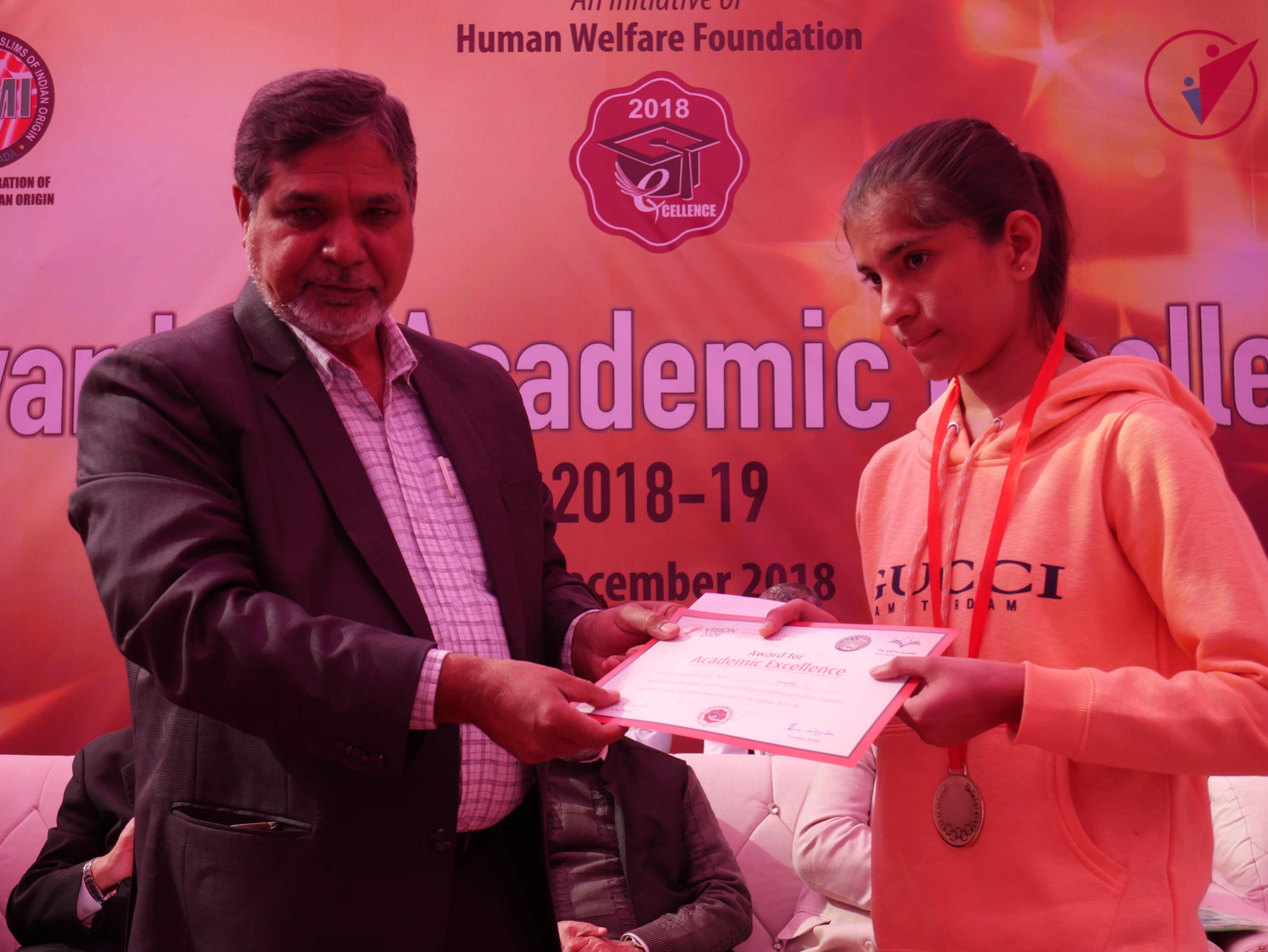 Mewat Ratna Award
Maulana Hakim Muhammed Israil Nadvi Salafi, renowned Islamic scolar in Mewat honoured with the Mewat Ratna Award in the event. Israil Nadvi's scholarly contributions in Hadees Studies ( Al Jara Va Tha'deel) is very famous in India and Muslim world. He has written 24 books on Islamic scholarships.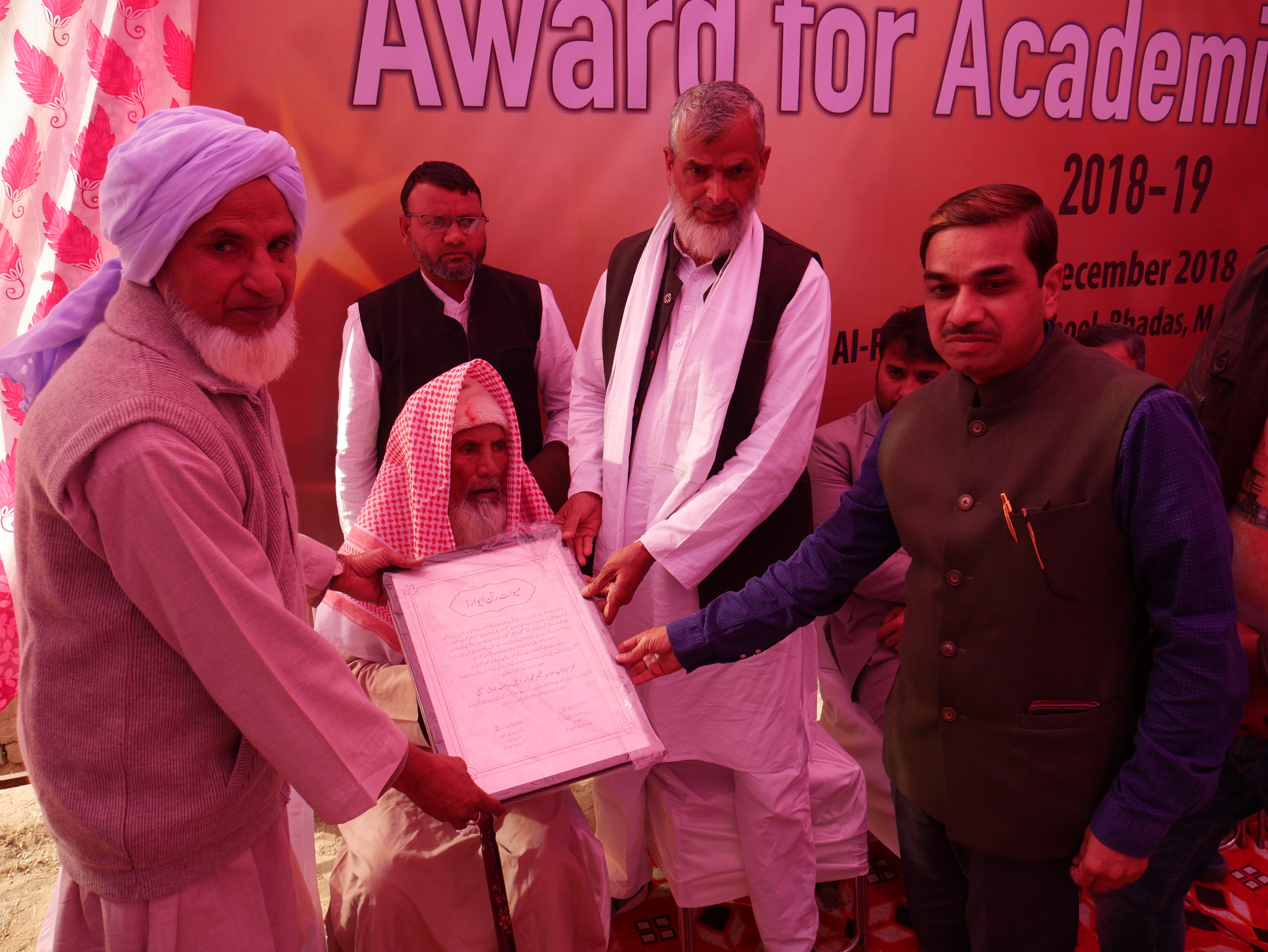 Community Service Awards
Dr. Patwari Khan, Shifa Hospital and Dr. Mohd Farooq, Al Shifa Government Hospital were received the Community Service Award in the function. Both of them are working immensely in health and community welfare services in Mewat.
Best Journalists Awards
Rajuddin Jung and Sufiyan Saif, vibrant ant brave journalist icons of Mewat were received the Best Journalist Award in the event. Rajuddin Jung is working in Khas Khabar and Sufiyan Saif is a journalist in Mewat Times. Both of them are reported and exclusively covered many untold stories of Mewat.
Best Teachers Awards
Khafeel Ahmed, Muhammad Suhail, Shahbaj Khan and Parmod Kumar , the teachers who are working in the schools of Mewat and doing excellent works in their schools were given the Best Teachers Awards.
School Appreciation Awards
Sunrise Public Senior Secondary School, Agon, Prabhat Senior Secondary School, Chhapera and Nawab Shamsuddin Senior Secondary School, Ranyala were received the School Appreciation Awards.  The awards aim to honour the achievements of schools who contributed immensely in the sector of educational empowerment of Mewat.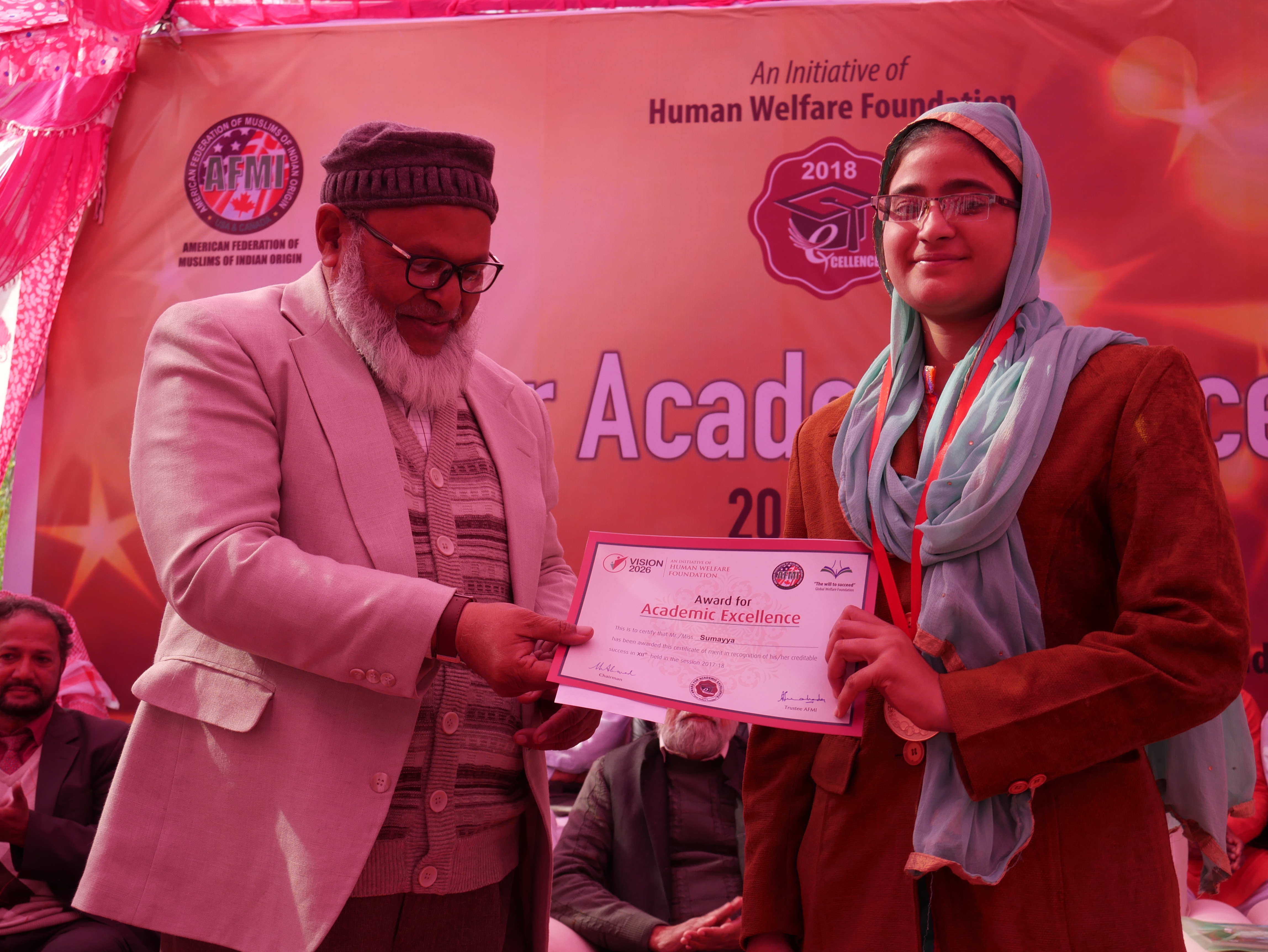 Best Madrasa Awards
Mewat is very famous for its well-known Madrasas in India and Muslim world since older times. The three madrasas , who are doing their best were received the Best Madrasa Awards. Madrasa Abdur Rehman Tahifzul Quran, Al Jamiatul Islamia Kansali and Madarsa Darul Uloom Mehtabia Nagina were honoured in the event.
Al Falah Model School Awards
Five students who are the toppers 2018 academic year and three teachers of Al Falah Model School were given the Al Falah Model School Awards. Five persons who achieved outstanding gains were given the Al Falah Model School Alumni Achievement Awards.