Gujarat: UG/PG Scholarship 2017-18 Cheques distribution program of Gujarat was successfully organized on 10th Febraury 2018 at Ahmedabad in Gujarat.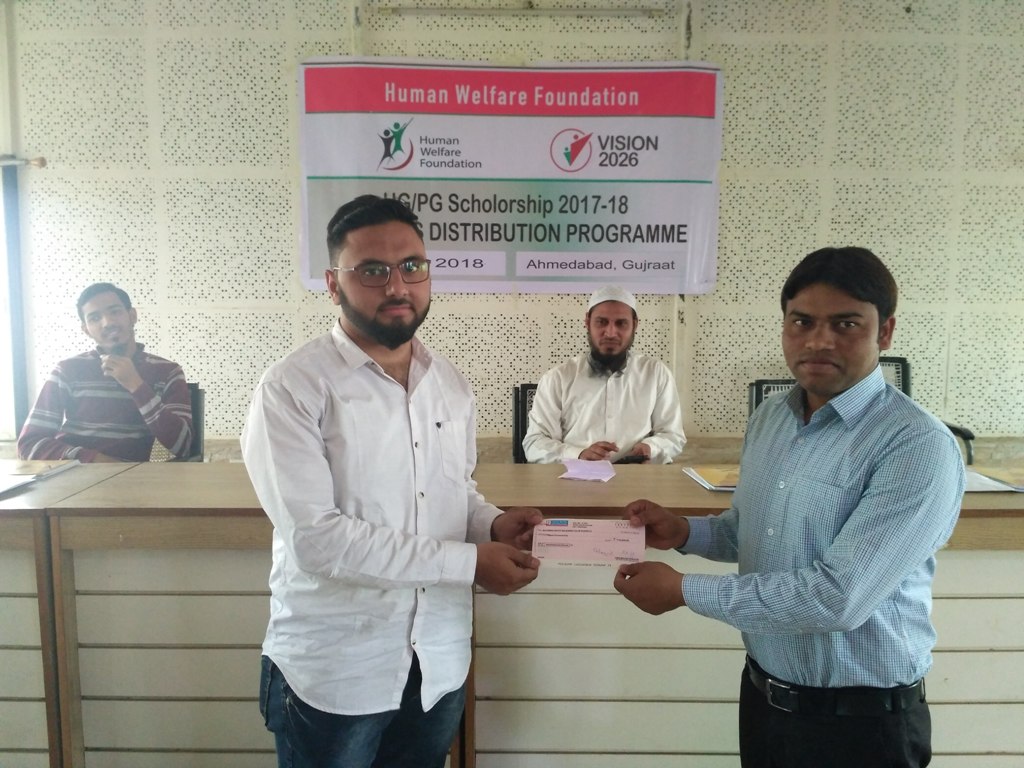 The program was started at 11:00 a.m. with recitation of Kalam Pak. Bro. Abdul Basit. Mr. Abdul Karim Co-ordinator of Education Dept./ Scholarship In-charge has given Introduction of HWF and also described the UG/PG Scholarship program.
Jb. Shakeel Ahmed Rajput Sb. as a chief guest (Amir-e-halqua JIH Gujarat) Mr. Umar Mansuri (SIO President Gujarat) Mr. Vasif Hussain (Secretary JIH Gujarat) Mr. Shahnawaz (Executive Yuva sathi megzine) attended the program and distributed the cheques among the students followed by their precious speeches.
6 students attended the program after they submitted their declaration forms and appraisal forms. Cheques were distributed among 6 students. Follow up program for last year scholarship awardees students have also organized.
The program was presided by Jb. Shakeel Ahmed Rajput Sb. (President JIH Gujarat)
The program came to end with the vote of thanks given by Bro. Shahnawaz