TWEET Launches National Level Literacy Campaign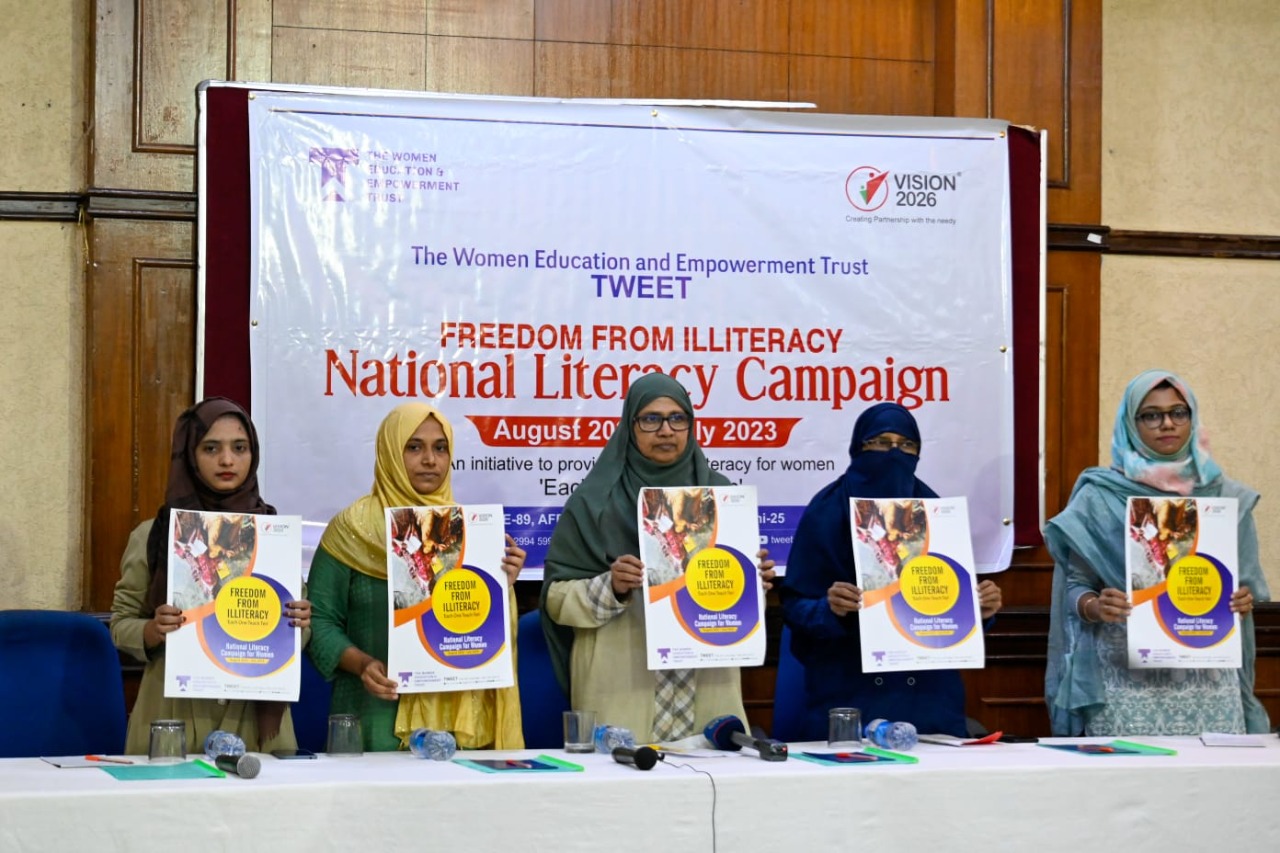 The Women Education and Empowerment Trust (TWEET), one of the implementing organizations of the 'Vision 2026' project, has started a novel national-level year-long campaign 'Freedom from Illiteracy: Each One Teach Ten'. The campaign aims at providing illiterate adult women across the country with functional literacy. TWEET launched the campaign while the country is all set to celebrate its 76th Independence Day on 15 August.
TWEET is a national-level NGO based in New Delhi established for executing women empowerment initiatives under 'Vision 2026'- a flagship project implemented by seven NGOs including TWEET. Vision is a decade-long program to bring about sustainable change in the socio-economic status of marginalized and deprived communities in the country. Right from its inception, Vision has been implementing numerous programs for illiteracy eradication.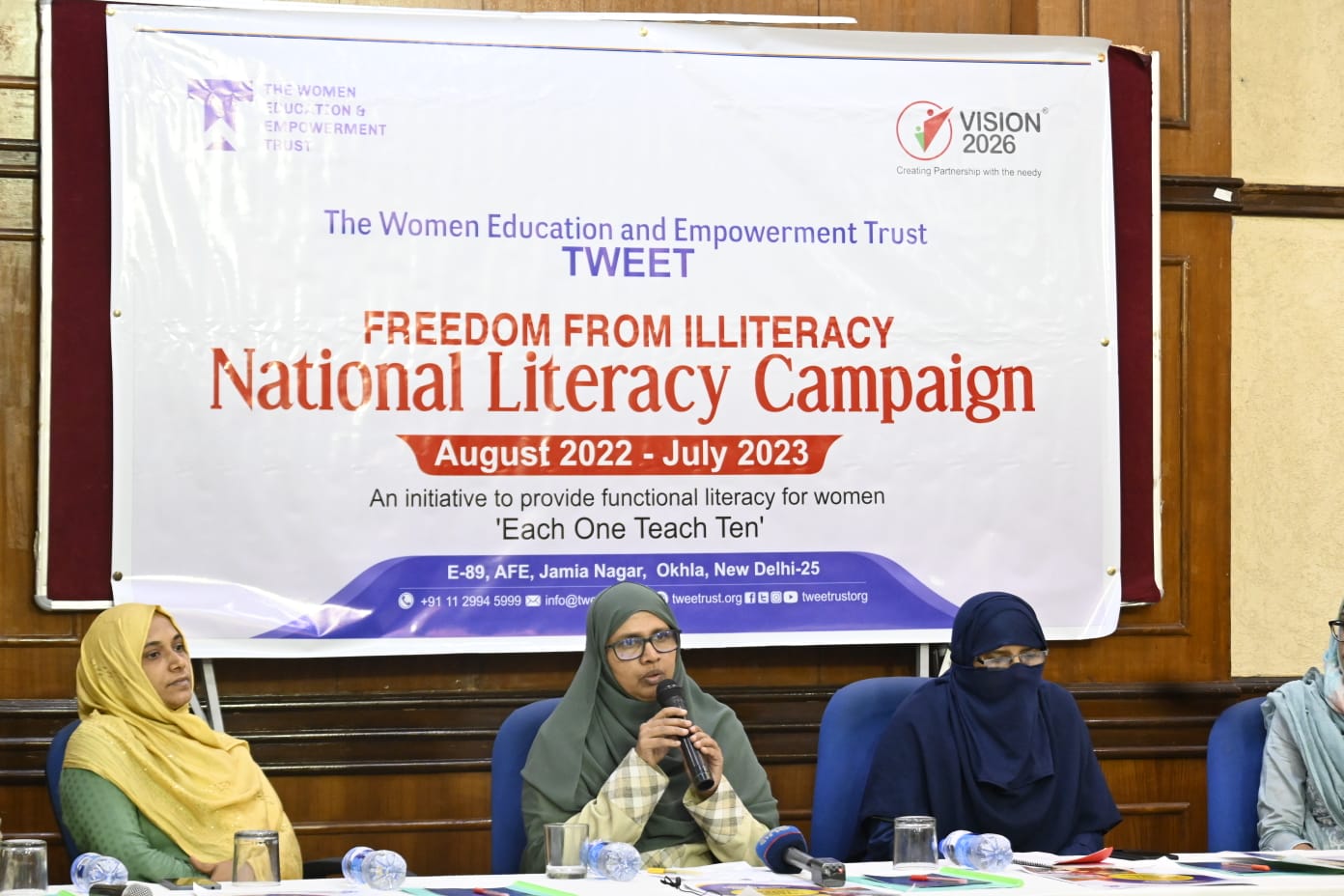 The campaign was launched on Sunday by Rahamathunnissa A, Chairperson, TWEET, at the Press Club of India, New Delhi in the presence of Shaista Rafat, General Secretary TWEET, Dr. Sharnas Muthu, Treasurer, TWEET, and other dignitaries. "The major mission of the 'Freedom from Illiteracy: Each One Teach Ten' campaign is to engage educated women all over the country to volunteer for the initiative, educating at least 10 illiterate adult women and creating a remarkable impact on their lives," Rahamathunnissa said launching the initiative.
"TWEET also aims to address major issues among the women such as unemployment, poverty, social backwardness and unrest, discrimination, suppression, and many more through the effective execution of the campaign", said Shaista Rafat, introducing the campaign. Sharnas Muthu, Treasurer, TWEET, Huda, Coordinator, TWEET, Farha, Vision 2026 Fellow, among others attended the launching program.
India's National Literacy Mission defines literacy as acquiring the skills of reading, writing, and arithmetic and the ability to apply them to one's day-to-day life. According to National Family Health Survey (NFHS-5) 2019-21, the literacy rate amongst adult women (15-49 years) in the country stands at 71.5% while the literacy rate of adult men is 87.4%.
You can be a part of this noble cause by contributing generously:
The Women Education and Empowerment Trust
Current A/c 6961714486
INDIAN BANK, Jamia Millia Islamia, New Delhi
IFSC IDIB000J029
Email us the fund transfer details with postal address at accounts@tweetrust.org or Whatsapp at +91 92895 86427