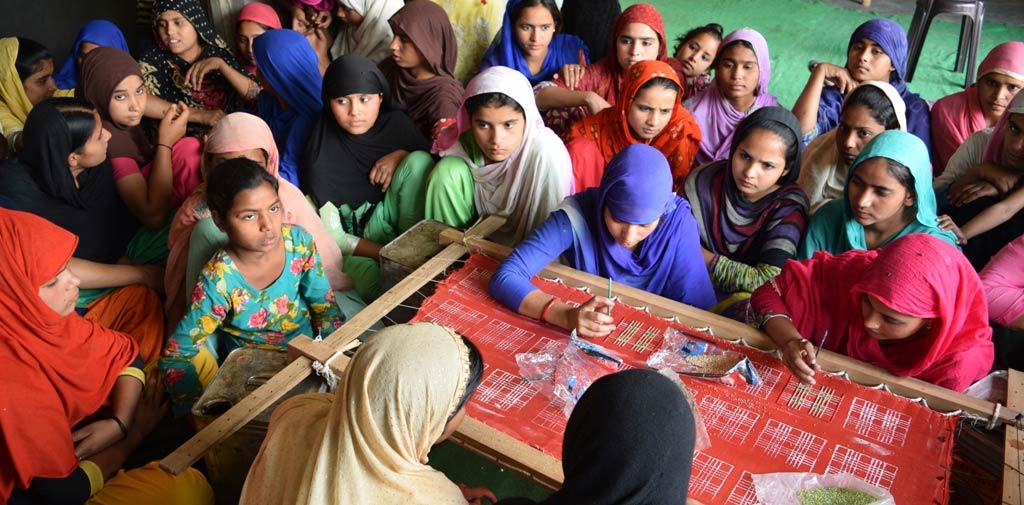 With two-thirds of the world's illiterate population female and countless girl children not receiving a basic education, supporting women in developing countries is vital to helping overcome critical social issues such as poverty and unemployment.
By supporting women in society and giving them access to opportunities such as an education, jobs and health care, everyone benefits. Infant mortality rates go down, more children stay in school, incomes increase and the cycle of poverty can be broken.
In India, women are born into a society that is still having to face social inequalities. Through our initiatives, we aim to assist in gender empowerment through various educational, healthcare and income initiatives and empower local women by educating them on their rights the opportunities available to them.
The main goal of program is to enhance this the capacities and capabilities of women, to develop and implement programmes aimed at improving the standards of living of their communities through sustainable use of the environment and the available resources.
Operational Ethos:
Vision 2026 programme is committed to sustainable and invaluable women's empowerment initiatives. As part of our commitment to women's empowerment, we have plans to do the following:
Establishing a National Level NGO dedicated for Women's Empowerment.
Establishment of Skill & Entrepreneurship Development Centre for Women.
20 Centres for Women/Street Child Rescue and Rehabilitation across India.